VMware virtualization technology is one of the most actually in use given the compatibility of many applications and virtual appliances and because of the efficient resource utilization it gives.
VMWare ESXi installation is fully supported since version 7.0 of VMWare Workstation, nevertheless, it is until version 8.0 that you can actually create x64 virtual machines inside a virtual ESXi server.
In order to install a virtual ESXi inside your VMWare Workstation use the same Wizard for any virtual machine. If you are using version 8.0 of Workstation then create the virtual machine as version 8.0 compatible in order to use the virtualization features. If you already have the virtual machine, then just power off the machine, right click on its name and select Manage -> Change Hardware compatibility and select version 8.0 in the wizard.
When you select the operating system use ESX as shown below. Complete the wizard as with any other virtual machine.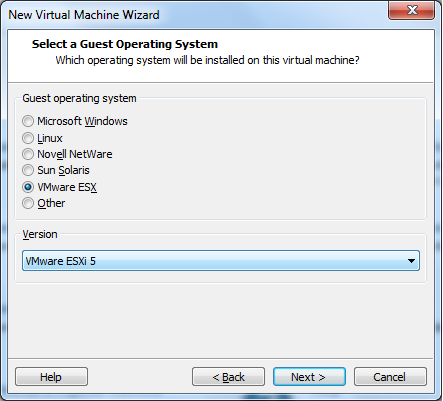 Take into account that you must provide at least two CPU's to your virtual ESX in order to complete the installation. If you give it only one, the installation will abort.
Once the machine is created, open the processor properties to enable the x64 OS virtualization as shown below.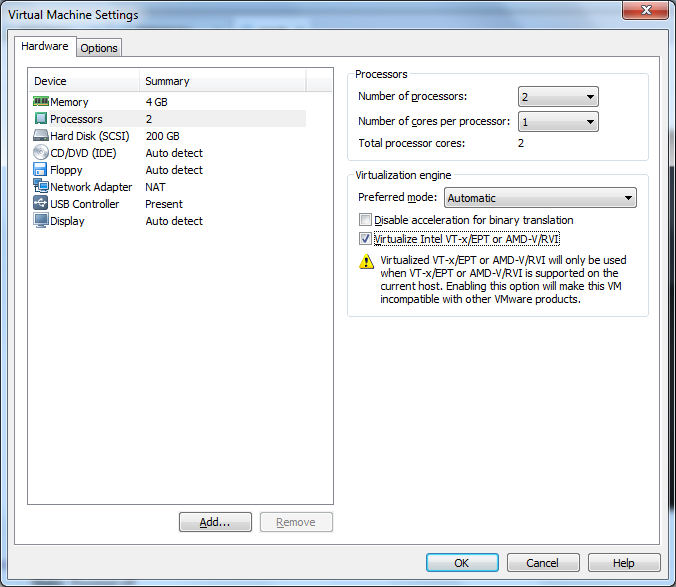 Now that the ESX virtual machine is ready, mount the ESX ISO and turn it on to begin the installation process.
After a few seconds the welcome page will splash. Just press "Enter".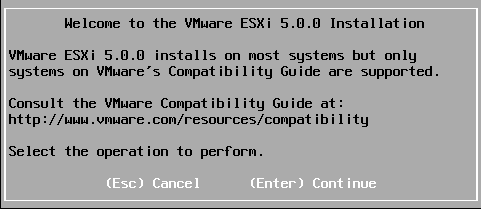 In the next window press F11 to accept the installation license.
The next window shows the available disks for the ESX installation. Select your disk and press "Enter".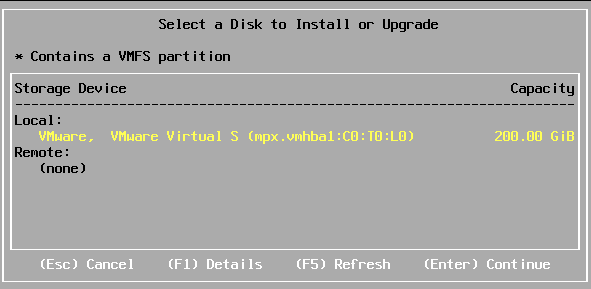 In the next window choose the keyboard language.
In the next window type the root password and confirm it.
In the final window just confirm the ESX installation, for this press F11 and the process will begin.

Once you're finished installing press "Enter" to reboot your server with your new ESXi!
After the reboot, you'll see the next window showing the path where you can download the vSphere client. This is the main application you use to manage your virtual infrastructure inside the ESXi server.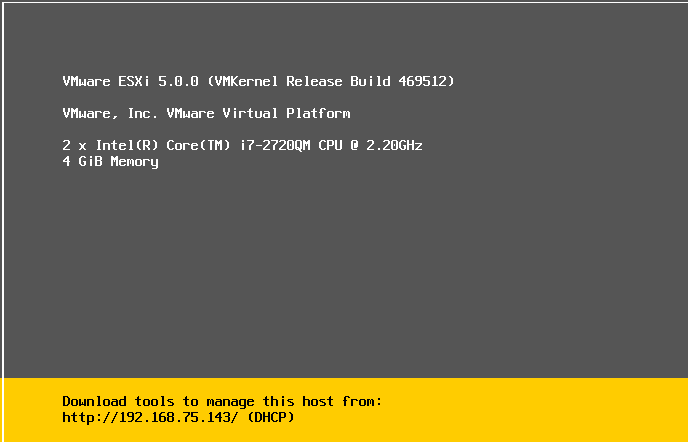 Now you have a fully functional ESXi 5 server capable of running nested virtual machines inside your VMWare Workstation, you can now, for example, run Windows 2008 x64 inside a virtual ESXi that is a virtual machine inside your VMWare Workstation!
Remember to send us your questions and comments to our Twitter account: @redinskala where you'll also find more information and security tips.
Thanks for your visit!